Medical Device Scam Impacts Millions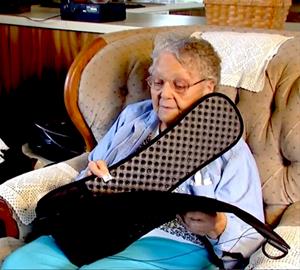 In a nationwide scam, telemarketers contact the elderly, offering up "free" durable medical equipment (DME) that will be "covered by insurance with no cost to you." But the scam isn't really free. It costs American taxpayers tens of millions of dollars every year for unnecessary medical equipment peddled to unsuspecting seniors. And you are paying the cost. Read this story from WTHR.
SMP Resource Center products often contain links to copyrighted material. The SMP Resource Center is providing these links as a convenience and for informational purposes in our efforts to report and educate on Medicare fraud; they do not constitute a guarantee, endorsement, or approval by SMP of any of the information available on the external site. SMP bears no responsibility for the accuracy, legality, or content of the external site or for that of subsequent links. If you have any questions or concerns about the links provided, please contact the SMP Center at nliebau@smpresource.org.