AG Warns of Pain Relief Cream Scams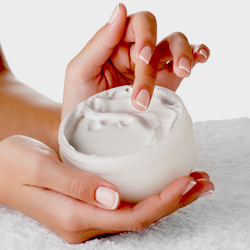 It may seem like it's your lucky day. Someone calls (or you receive a robocall) to tell you there's an available prescription pain relief cream that will relieve you of any joint or back pain. Better yet, it won't cost you anything (or at least no more than your standard co-pay/deductible) because your insurance provider will pay for it.
Don't fall for it. The caller may be trying to overcharge your insurer or steal your personal information. Read this story from the Iowa attorney general. If you have questions about health care schemes, contact your local Senior Medicare Patrol.
SMP Resource Center products often contain links to copyrighted material. The SMP Resource Center is providing these links as a convenience and for informational purposes in our efforts to report and educate on Medicare fraud; they do not constitute a guarantee, endorsement, or approval by SMP of any of the information available on the external site. SMP bears no responsibility for the accuracy, legality, or content of the external site or for that of subsequent links. If you have any questions or concerns about the links provided, please contact the SMP Center at nliebau@smpresource.org.