Twelve-state Vascular Centers Case Settled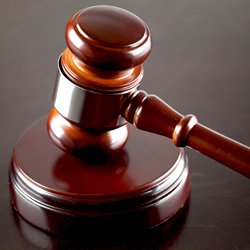 The United States settled civil health care fraud claims against Vascular Access Centers (VAC) and related entities for submitting fraudulent claims to Medicare for vascular surgical procedures not covered. VAC agreed to pay at least $3.825 million and up to $18.3 million. VAC admitted that its centers regularly performed and billed Medicare for vascular surgery procedures as prophylactic or screening measures, even though the patients presented without any documented evidence that they exhibited a need for therapies. Read a Department of Justice press release.
SMP Resource Center products often contain links to copyrighted material. The SMP Resource Center is providing these links as a convenience and for informational purposes in our efforts to report and educate on Medicare fraud; they do not constitute a guarantee, endorsement, or approval by SMP of any of the information available on the external site. SMP bears no responsibility for the accuracy, legality, or content of the external site or for that of subsequent links. If you have any questions or concerns about the links provided, please contact the SMP Center at nliebau@smpresource.org.