Imposter Scam Complaints Surge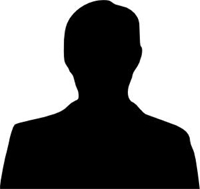 In May of this year, the Federal Trade Commission (FTC) says it received 46,000 impostor scam complaints. Older victims tend to lead to bigger paydays for crooks than younger victims. One of the most popular frauds is when scammers call pretending that they're Medicare representatives or that they're from a medical supply company. They really want your personal information. Read a story from Consumer Reports by clicking here. Your local Senior Medicare Patrol (SMP) can help you prevent, detect, and report fraud; find your local SMP by clicking here.
SMP Resource Center products often contain links to copyrighted material. The SMP Resource Center is providing these links as a convenience and for informational purposes in our efforts to report and educate on Medicare fraud; they do not constitute a guarantee, endorsement, or approval by SMP of any of the information available on the external site. SMP bears no responsibility for the accuracy, legality, or content of the external site or for that of subsequent links. If you have any questions or concerns about the links provided, please contact the SMP Center at nliebau@smpresource.org.