Fraud Alert: Nationwide Brace Scam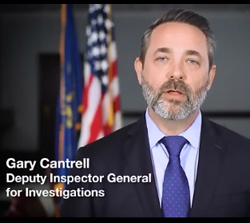 Scammers are offering Medicare beneficiaries orthotic braces that are supposedly free to them and covered by Medicare. If a beneficiary has received unwanted or unneeded braces and that equipment is billed to Medicare, then Medicare may deny a brace that the beneficiary needs in the future.
Read an Office of Inspector General story and watch a video to learn how to protect yourself.
Your local Senior Medicare Patrol can also help, so contact your SMP with concerns.
SMP Resource Center products often contain links to copyrighted material. The SMP Resource Center is providing these links as a convenience and for informational purposes in our efforts to report and educate on Medicare fraud; they do not constitute a guarantee, endorsement, or approval by SMP of any of the information available on the external site. SMP bears no responsibility for the accuracy, legality, or content of the external site or for that of subsequent links. If you have any questions or concerns about the links provided, please contact the SMP Center at nliebau@smpresource.org.