DME Conviction, Settlement Announced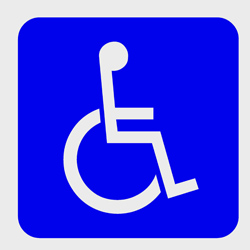 Here are two separate cases involving durable medical equipment (DME): In the first, a federal jury found the owner of a medical equipment company guilty of multiple counts of Medicare fraud and identity theft. The scheme involved items that were never provided to patients and never ordered by a physician. She submitted thousands of false claims, fabricated patient files, and falsified prescriptions from doctors for items such as heavy-duty wheelchairs while providing much cheaper standard wheelchairs to patients. Read a Department of Justice press release.
In another case, a company agreed to pay more than $1.6 million to settle False Claims Act allegations. Complaints were based primarily on allegations surrounding the company's use of a telemarketing scheme to sell knee and back braces to Medicare beneficiaries. The United States alleged that the company violated Medicare's prohibition against telephone solicitation of covered products to beneficiaries. Read a Department of Justice press release.
SMP Resource Center products often contain links to copyrighted material. The SMP Resource Center is providing these links as a convenience and for informational purposes in our efforts to report and educate on Medicare fraud; they do not constitute a guarantee, endorsement, or approval by SMP of any of the information available on the external site. SMP bears no responsibility for the accuracy, legality, or content of the external site or for that of subsequent links. If you have any questions or concerns about the links provided, please contact the SMP Center at nliebau@smpresource.org.