Ambulance Company Owners, Workers Convicted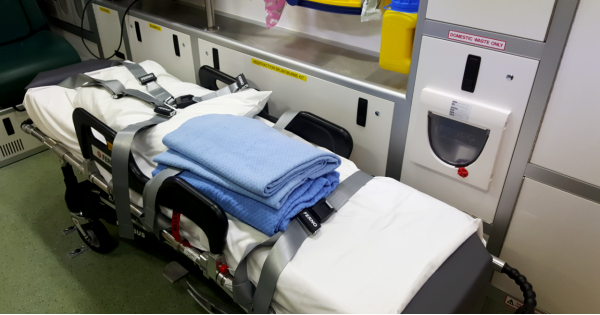 Two former Guam Medical Transport employees were ordered to pay $25,000 in restitution to Medicare after they were convicted in a health care fraud conspiracy. One worked as an emergency medical technician (EMT), then in the company's billing department, while the other worked as an EMT and then as a case manager. From March 2010 to March 2014, the company submitted claims for reimbursements for medically unnecessary ambulance services. Read a story from the Pacific Daily News.
In June, two owners of the company were sentenced to serve 71 and 63 months in federal prison in connection with their guilty pleas to one count of conspiracy to commit health care fraud and one count of conspiracy to engage in monetary transactions with the proceeds of specified unlawful activity. They were also ordered to pay $10,884,964.49 in restitution and to forfeit the same amount. Read a Department of Justice press release.
SMP Resource Center products often contain links to copyrighted material. The SMP Resource Center is providing these links as a convenience and for informational purposes in our efforts to report and educate on Medicare fraud; they do not constitute a guarantee, endorsement, or approval by SMP of any of the information available on the external site. SMP bears no responsibility for the accuracy, legality, or content of the external site or for that of subsequent links. If you have any questions or concerns about the links provided, please contact the SMP Center at nliebau@smpresource.org.